We love Virginia wine country.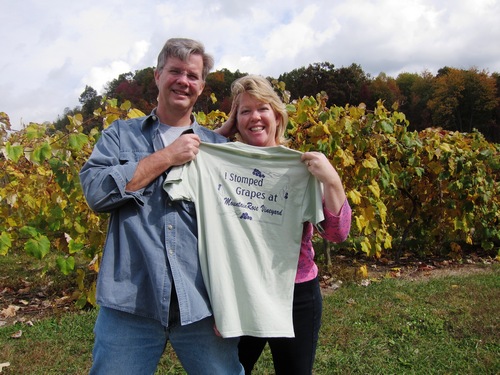 In 2010, travel writer Nancy Bauer and her husband (and photographer) Rick Collier set out on a "150 Virginia Wineries in 150 Days" tour, researching and photographing wineries for a new project - the Virginia Wine in My Pocket smartphone app - one of the first travel apps created in the new world of travel technology.

Today, more than 25,000 wine travelers have downloaded the app, and another 60,000 or so regularly use the Virginia Wine in My Pocket website.

In 2018, Nancy authored the book Virginia Wine Travel Journal to expand their collection of wine country travel tools. The 2019 second edition is a 170-page, full-color, wire-bound planner for plotting getaways, checking off winery visits, taking notes, and picking up insider tips. (A limited number of signed first editions are available on Shopify.) The book is available on Amazon, Shopify, and wineries throughout Virginia.

Nancy and Rick believe that Virginia Wine Country is a balm for our over-busy, urbanized minds and bodies. And that disappearing into the sweetly fragrant green of back roads and occasional wrong turns can turn us into better, more patient, appreciative, and happy people.

Every Virginia winery has a story, and in our (collective) quest to discover those stories, we all receive much more than we ever expect.

We hope to meet you along the way. Cheers!

Nancy & Rick


Contact us!