If you prefer your wine tastings straight up, standing at the bar, you're in luck. Huddled with your dog on the patio? Sure thing. Relaxed under a breezy tent on the grass? Of course. With more than 40 wineries, Loudoun County – DC's Wine Country – has long offered a tasting experience to fit anyone's taste.
Now with travelers looking for more, – more personal connection, more authentic experiences – Loudoun wineries are adding new ways to get immersed in the winemaking process, connect to the region's history or experience wine in a new way.
Here are five special offerings sure to enhance your day at the vineyard.
Hiddencroft Vineyards, Lovettsville
After serving Loudoun visitors for more than a decade, Hiddencroft owners Clyde and Terry Housel decided to take their winery experience to the next level by offering a progressive history and wine tour of the property. A self-proclaimed handy man, Clyde spent countless hours restoring various 19th-century buildings that surround the tasting room in order to open them to visitors. For $22, participate in this special weekend tour that includes food and wine pairings in each of the buildings, which range from a circa 1850s Summer Kitchen to a Springhouse where wine is chilled in fresh flowing spring water. Tastings vary but include everything from hot stew prepared in an iron cauldron hanging over the fireplace to port wines paired with a delectable dessert. Tickets go fast, so reserve on Hiddencroft's website before your visit.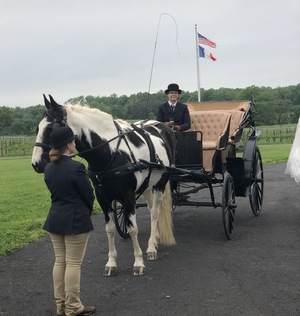 Greenhill Winery & Vineyards, Middleburg
This adults-only winery opened a new tasting room in 2017 and embraces Middleburg's rich equestrian history. The two-story, equestrian-themed, tasting room is filled with art that will stir the soul of any horse-lover, and guests can live the squire's life – if only briefly. The winery offers 30 minute, complimentary horse-drawn carriage rided around the property (weekends or by appointment during the week). Grab a glass of the sparkling, which was featured in the 2016 gift bags to select OSCAR nominees, and relax for a ride through the vines and countryside.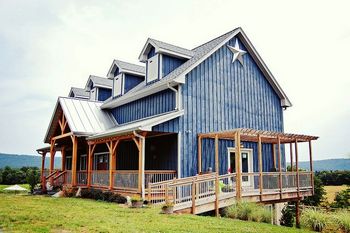 Notaviva Vineyards, Purcellville
Wine is typically paired with cheese or chocolate but at this winery, the owners pair their wines with music. Winery owners Stephan and Shannon Mackey fell in love more than 20 years ago, uniting because of their shared love of music. After working various careers in professional audio, the duo embarked on an adventure in the wine industry. Wanting to involve family and friends in this new undertaking, the couple married at the vineyard in 2004 and guests could purchase vines instead of gifts. Today, enjoy the fruits of their labor in the form of delicious wines paired with music. With the help of augmented reality technology, guests can use a special app to scan the wine label and listen to the corresponding music. Let the music guide your mood and your palate!
Fabbioli Cellars, Leesburg
At Fabbioli Cellars, owner Doug Fabbioli will take your taste buds on an exciting journey as he pairs intriguing bites with his wine. Each month the winery chooses small gourmet bites to try with seven wines. Themes range from favorite Halloween candies to Thanksgiving dinner and flavors from around the globe. Try everything from vanilla pudding and plantain paired with a Chardonnay to hush puppies and honey butter with Petite Manseng. Pairings change monthly.


The Vineyards and Winery at Lost Creek, Leesburg
Everyone sees the rows of stacked barrels filled with aging wine at wineries, but what if one of those could be in your house? This winery's Barrel Club membership gives you yearly tastings from a barrel with your name on it. Once the aging is complete, you get to keep the barrel and incorporate this piece of Loudoun wine country into your home.
For more unique winery experiences in Loudoun visit www.visitloudoun.org
Photos @teriyakilord (cover image) and @ jen_l_scott (Fabbioli Cellars)