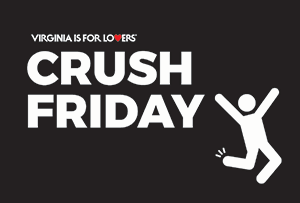 We see all you Millennials trying to prove something by not taking any vacation.

Yep, contrary to your image, Millennials are actually the age group least likely to use all their vacation time.

But listen up: According to Project: Time Off, you're not helping anybody by hanging in the office all summer. Enjoying a much-needed day off will benefit both you and your employer.

We suggest taking a Friday at a Fauquier County winery – and crushing it! Each of these spots offers something special on Fridays.

And if you Instagram your visit, you may even win a copy of our new book, the Virginia Wine Country Travel Journal.)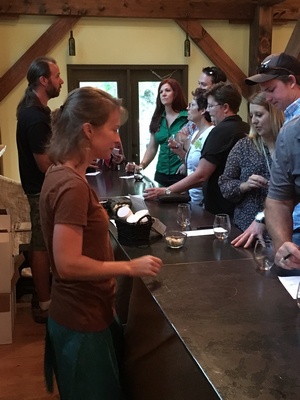 Arterra Wines & Hawkmoth Arts, Delaplane
WHY VISIT: "First Fridays of each month through October we do Wine Until 9, where Sandy and I [winemaker Jason Murray] hang around the campfire for more casual conversation with our customers."
MILLENNIALS WILL LIKE: "We are a back to nature, rejection of corporate systematics, family business that keeps a strong focus on the craft. The wines come from our vineyards, made completely naturally with Native Yeast Fermentations, neutral oak, and overall minimalist approach that bypasses the use of additives; instead favoring to prioritize higher quality earth friendly & health friendly grape growing & winemaking practices. It is the purest wine to be found. We stand as an example that anyone can still follow and realize their dreams, with integrity & authenticity."
Blue Valley Vineyards, Delaplane
WHY VISIT: Monthly Friday jazz night.
MILLENNIALS WILL LIKE: "Our new wine club is easily accessible to Millennials. Blue Valley Wine Club a quarterly selection of 3 bottles for a flat rate of $60 for all white wines; $70 for mixed; and $80 for all red wines, plus lots of other benefits. It's a steal."


Boxwood Estate Winery, Middleburg
WHY VISIT: Friday Happy Hour from 12-2 with half price wine tastings (through early fall).


Chateau O'Brien, Markham
WHY VISIT: "We are finalizing our Wine by the Tap program, which will likely feature a white wine and the Virginia Apple Wine."
MILLENNIALS WILL LIKE: Chateau O'Brien Cork Club. Save the corks from Chateau O'Brien wines and redeem them from 4 tiers of rewards.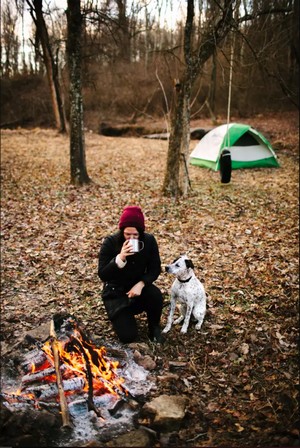 Cobbler Mountain Cellars, Delaplane
WHY VISIT: "Hard cider tastings between 11-5:00 p.m. On the first Fridays of the month (through October) we will close at 4 at the farm and be serving and selling in Old Town Warrenton for the "First Fridays" live music events along Main Street. Look for our cider tent near the Courthouse steps."
MILLENNIALS WILL LIKE: "Experience the tranquility of our 90-acre farm on Cobbler Mountain with an overnight trip on our parcel located next to Thumb Run Creek. Reservations available via www.hipcamp.com."


Desert Rose Ranch & Winery, Hume
WHY VISIT: We're now offering wine flights for our guests who don't want a full tasting. They can order a flight of four wines on our horseshoe flight boards. They also have an option to add a bread and cheese plate to the flight. We'll also have juice flights for kids."


Fox Meadow Winery, Linden

WHY VISIT: Three Crush Friday specials will run through September 30th.
1. All wine purchased "to go" will be $3.00 per bottle off the regular price.
2. For customers who purchased wine by the bottle for consumption at the winery, a bowl of snacks mix will be provided to enjoy with their wine.
3. When a customer purchases 3 bottles, or more, their tasting fee is free.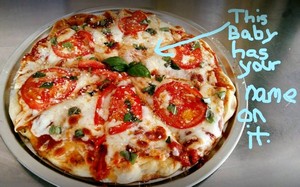 Granite Heights Winery, Warrenton
WHY VISIT: "We do a prepared pizza special on Fridays from 4 pm to closing. (We don't kick people out right at 6.) RSVP helps to know how many pizzas will be needed."
MILLENNIALS WILL LIKE: The owners/winemakers are present to lead tastings and chat about their experience of growing and making wine."


Miracle Valley Vineyards, Delaplane
WHY VISIT: "Every Friday is "Fun-day Friday" with complimentary Mini Tastings of 4 wines and/or Buy One Full Tasting, Get One Free. In addition, our Sangria Pitchers with fresh fruit (both 32 oz. and 60 oz.) are 20% OFF. Our owner and winemaker, Joe, is typically around and loves to share a glass and talk with folks on anything from making wine to his military experience."
MILLENNIALS WILL LIKE: "Our quaint Tasting Room, with its rich history and inviting charm. Situated on 50 acres of rolling hills, with 8 acres currently under vine, there is plenty of open space to play a game of corn hole, have a relaxing picnic, sit on the dock by the pond and even go fishing."



Pearmund Cellars, Broad Run
WHY VISIT: "Pearmund Cellars is open until 9 on Fridays in June and July. In October we do our "Crush Monkey Fridays" where people sign up to be winemakers for a day. They do whatever is needed to be done--punchdown, cleaning, filtering etc., and get an education from our winemaker on the whole process throughout the day. All get lunch, a t-shirt and a bottle to bring home. The fee is $100 per person."
MILLENNIALS WILL LIKE: "We are adults-only on the weekends. We bring in pizza and bbq vendors every weekend and offer a tasting experience called 'The Full Monty' that includes food pairings straight off our grille."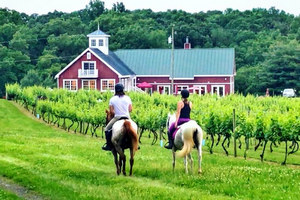 Philip Carter Winery, Hume
WHY VISIT: "PCW's Sunset in the Vineyards is every Friday this summer with extended hours until 9pm, live music and special gourmet food and wine pairing. Also, the third Friday of each month will be a Paint and Sip Party."
MILLENNIALS WILL LIKE: PCW and Solaris Stable are partnering to provide horse rides to and from the winery.


Slater Run Vineyards, Upperville
WHY VISIT: "The Local Taste, Slater Run Vineyards' tasting room, hosts Friday Happy Hour from 4-7 pm featuring $5 glasses of wine on select wines. We are just two doors away from Hunter's Head Tavern and can offer cheese, charcuturie, and olives for purchase as an appetizer before dinner at Hunter's Head. Our patio is a great place to relax on a Friday, and we offer not just Slater Run wines, but wines from around the world!
MILLENNIALS WILL LIKE: "We are also a short drive from Sky Meadows State Park and make an excellent post-hike treat."


Three Fox Vineyards, Delaplane
WHY VISIT: "Three Fox is a welcoming place with plenty of places to kick back and relax. You can grab one of our tables in the vines or relax in a hammock down by our creek in the meadow. And, we're dog friendly. So, you can bring your four-legged friend and journey to "Tuscany in Virginia"! It's the perfect way to "Crush Friday" and get a day away!"
MILLENNIALS WILL LIKE: No stuffy "wine speak," just a relaxing Italian ambiance.


Vint Hill Craft Winery, Warrenton
WHY VISIT: "In June and July we are open until 9pm on Fridays, and our Courtyard stays open, with food from Covert Cafe. Lawn games and tastings are at our outdoor bar every Friday. In the fall we do 'Firepit Fridays' with mulled wine, smores and grill by the Covert Cafe."
MILLENNIALS WILL LIKE: "We host Ladies Nights on Thursday all year, with different shopping vendors."


Winding Road Cellars, Markham
WHY VISIT: "We intentionally maintain a very casual, unpretentious atmosphere in the tasting room. The owners are always present and engaged with our customers to make them feel comfortable and at home. Tastings are reasonably priced and always include cheese and crackers to accompany the tasting."