October: the month we savor most. Weekends are reserved for long, meandering rides along Skyline Drive. We leaf peep and pumpkin pick. We inhale deeply, sip instead of gulp. We downshift.
Meanwhile, winemakers run around like their hair's on fire. It's crush time in the Valley.
This easy day-trip is packed with Blue Ridge wine and dine originals, where you'll discover wine country's Ponderosa, sip some local spirits, eat like a king in Front Royal, and then dip into the Valley for some of the up-and-coming Shenandoah region's most polished wines.
Here's a quick look - just an hour from the DC Beltway.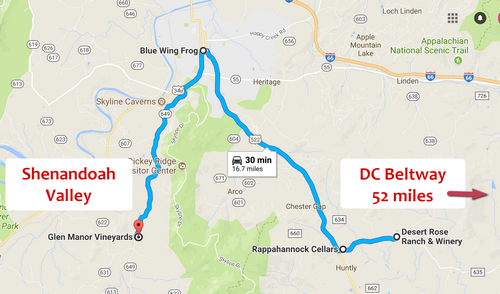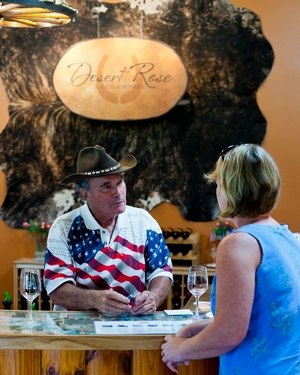 START HERE: DESERT ROSE RANCH & WINERY
Your cowboy boots will fit right in at this Western-themed winery, where Cabs and Chards are poured around a horseshoe bar. Listen to the owner's travel tales, then kick back on the shady front porch. Tasting: $5-$10.
13726 Hume Rd., Hume; (540) 635-3200
NEXT STOP: RAPPAHANNOCK CELLARS
Sample a line-up of classic European varietals, rounded out with a rich, Oloroso Sherry-style wine that's aged in the sun, called Solera. Then head to the new, on-site distillery, which crafts grape-based vodka and gin, along with bran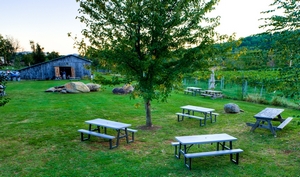 dy. Wine Tasting: $10.
14437 Hume Rd, Huntly; (540) 635-9398
LUNCH STOP: BLUE WING FROG
Lunch is in downtown Front Royal, where you'll order at the counter in this everything-from-scratch kitchen. The menu changes daily, depending on what's fresh, and even the ketchup and mustard are made in house. Try the Shrimp Po'boy – choose either ¼ or ½ pound of shrimp – or a Grown Up Peanut Butter sandwich, which comes topped with nuts, seeds, fruit and honey vanilla yogurt for dipping.
219 Chester Street, Front Royal; 540-622-6175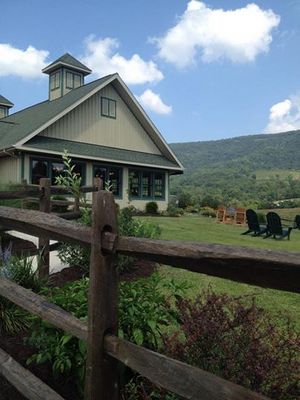 LAST STOP: GLEN MANOR VINEYARDS
Perched 1,000 feet up in the shadow of Skyline Drive, this ancestral farm has some of Virginia's steepest vineyard slopes and, not coincidentally, some of the best wine. Insiders know to scoop up the Bordeaux-style reds and small-lot Sauvignon Blanc the minute they're offered; they don't last long. The winery's newest release? The charcuterie-friendly Morales Rose'. Just don't dawdle.
Note: No groups larger than 6, including non-tasters and kids.
Tastings: $10.
2244 Browntown Road, Front Royal; 540-635-6324
Photo of Glen Manor Vineyards by Jess Wilson
Photos of Rappahannock Cellars and Desert Rose Winery from RickCollierImagery.com