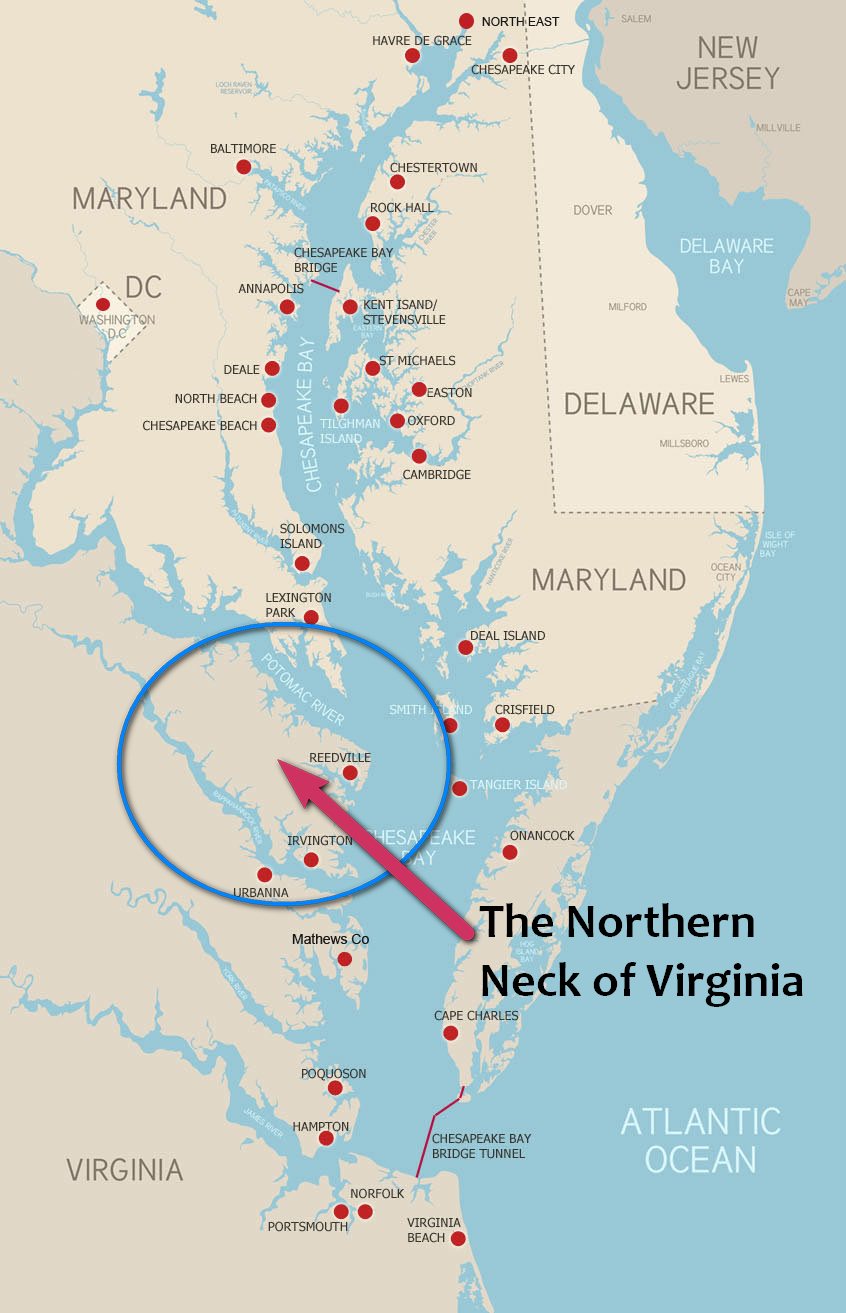 Ask ten random Virginians, "Which way to the Northern Neck?" Nine and a half will say, "What's a Northern Neck?" Try prompting with the name of a town – say Kinsale or Kilmarnock or Irvington – and you may get a glimmer, but…. nope. "Sorry. No idea."
You'll have better luck if you ask 10 Virginia fishermen or oystermen or weekend boat warriors. The Rivah, as many of its old-time, South-leaning citizens - and just as many "come-heres" - call it, is about water. With 1,100 miles of shoreline, visitors trek to the Rivah for what's in it and what you can do on it.
This off-the-beaten-path peninsula is vintage Virginia: rural, historic, welcoming, and relaxed. By boat, it's about 3 ½ hours from D.C. or 3 hours from Hampton. By car, it's a little over 2 hours from Northern Virginia or 1 ½ hours from Richmond, depending on where you head.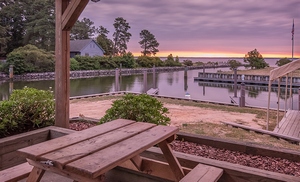 Boaters: Consider getting a slip reservation at Coles Point Marina and have some landlubber friends meet you there; you'll need their wheels for what comes next. The marina rents beach front cottages, and you can trip-plan over a beachy cocktail at Tim's bar and restaurant.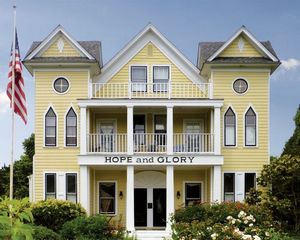 Drivers: You're in luck. Four Northern Neck wineries offer lodging, including waterfront houses at Ingleside Plantation Winery, a carriage house apartment and large manor house at General's Ridge Vineyard, The Hague Winery's historic cottage, and one of the region's most acclaimed inns at Hope & Glory, which owns The Dog & Oyster Winery.
Any of these excellent driving tours will orient you; we recommend putting the top down.
Ready to turn your weekend into a Wine & Seafood Tour? Here are the highlights to hit, from north to south.
Denson's Grocery and R&B Oyster Bar, Colonial Beach – Much-loved family-owned specialty grocery store, carry out, and restaurant serves lunch and dinner (check website for days). The fried calamari is from fresh Rhode Island squid and the sugar toads are to die for, but Denson's outdoor R&B Oyster Bar is the thing.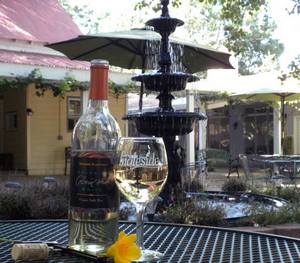 Ingleside Vineyards and Winery, Oak Grove – The favorite winery for Rivah-goers for a generation. Stock the cooler with the popular Blue Crab Blanc, and snag a bottle of award-winning Albarino and Petit Verdot for back home.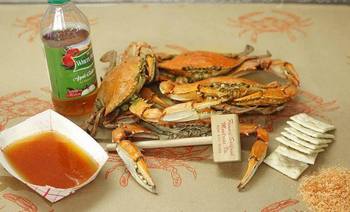 Captain Faunce Seafood, Montross – Strictly carry-out, Captain Faunce's is the must-stop seafood market for DIY meals on the Neck. (Insider tip: This is where your favorite D.C. and Richmond restaurants get their crab meat.) Hard crabs and shrimp steamed and ready to go, fresh fish and clams, and the most beautiful jumbo lump you'll ever lay eyes on, for half what you'd pay in a NoVa grocery - if you could find it. (Additional location in Warsaw)
The Hague Winery, Hague – Patio views here call for a pause in the action. The owners are likely to be pouring, so it's an opportunity to find out what retiring and opening a winery is like. Maybe over a glass of easy-drinking Chardonel.
Vault Field Vineyard, Kinsale – Small, friendly tasting space carved out of an all-purpose wine production and storage warehouse. Bring a blanket and chairs for an outdoor picnic.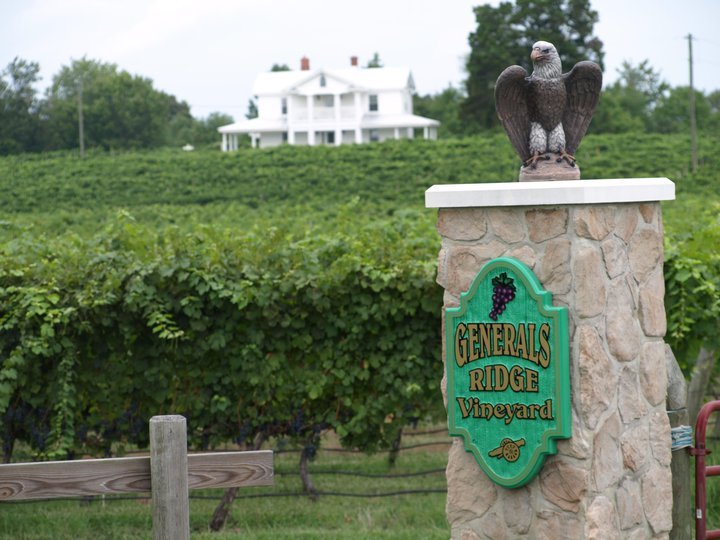 General's Ridge Vineyard and Winery, Hague – Acres upon acres of vines greet you at this lively spot. Wines are crafted by Michael Shaps, one of Virginia's best, with enough variety to make everyone in the car happy.
Relish, Warsaw – Small-town star with a talented chef/owner who crafts Southern-style dinner in an attractive café-style space. Try the oyster po' boy bites.
Good Luck Cellars, Kilmarnock - Rockers on the wrap-around porch seem magnetized; once you sit with a glass of fruity Vignoles, which you won't find many other places in Virginia, you won't want to get up.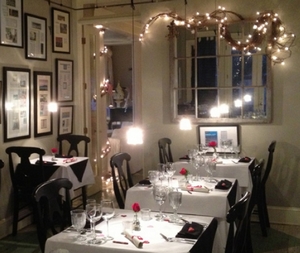 The Dining Hall at Hope & Glory Inn, Irvington – Romantic, intimate space with 4-course prix fixe menu featuring locally sourced seafood. Pricey but worth it. Reservations required.
Chesapeake Restaurant, The Tides Inn, Irvington – Upscale dining overlooking Carters Creek with fresh local fish, Virginia coast sea scallops, and oysters every which way.
Dog & Oyster Winery and The Oyster Stand, Irvington – In season, weekends bring Byrd's Seafood's oyster tacos to complement Dog & Oyster's dry whites. Raw and roasted are also served up, sometimes with soft shell crabs and sugar toads.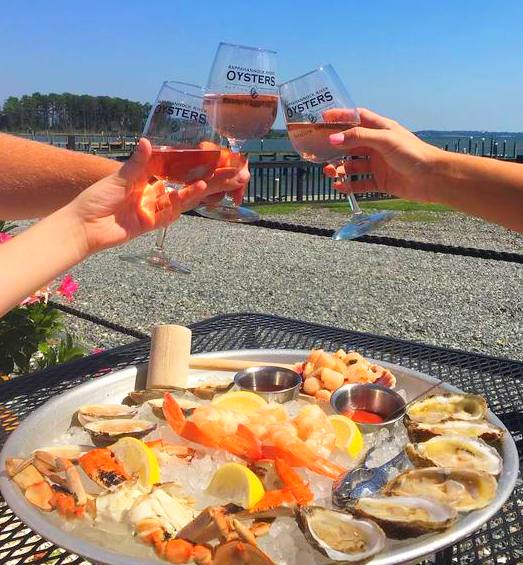 Merroir – Casual oyster-centric seafood eatery with porch and picnic table seating and big water views. The owners' Rappahannock Oyster Company played a big part in the resurgence of the Chesapeake Bay oyster industry. (Because it's on the other side of the Rappahannock River, Merroir isn't technically on the Northern Neck, but you'll be happy we included them. Trust us.)



Resources

Chesapeake Bay Wine Trail
Virginia Oyster Trail
Distances (by boat) from Chesapeake Bay Seaports to Coles Point Marina
Northern Neck Tourism

More Travel

See more Virginia Wine Country itineraries

Follow Us