Some wineries love kids, some tolerate them, and some say nope, not happening,
don't even think about it.

We've rounded up a few of each to help you pick the right winery for your day away in Virginia Wine Country.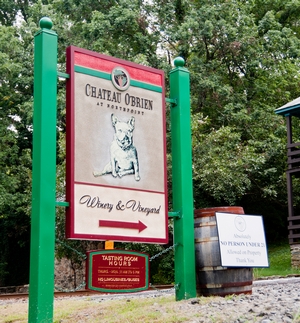 ADULTS-ONLY WINERIES
All adults, all the time at these peaceful Northern Virginia wineries. (No one under 21 permitted.)
Chateau O'Brien
, Markham
Delaplane Cellars
, Delaplane
Greenhill Vineyards
, Middleburg
RdV Vineyards
, Delaplane
*
Pearmund Cellars
, Broad Run - As of August, 2017, Pearmund Cellars is
adults-only on weekends
.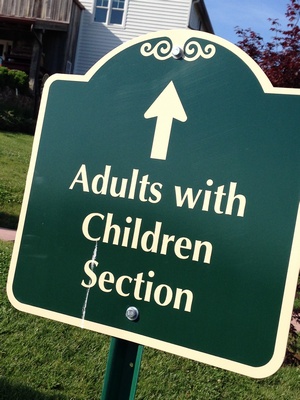 "NO-GO ZONE" WINERIES
Each of these Northern Virginia wineries offers designated "family-friendly" or "adults-only" areas.
Breaux Vineyards
, Purcellville - Children are welcome everywhere, except for the upper patio, which offers adults-only seating for 50.
Brent Manor Vineyards
, Faber - Like a caped crusader, Brent Manor's kid-friendly demeanor changes on the occasional Saturday night when they host no kid/no pet Date Night Wine Till Nine. Check the
dates on their website
and then book a sitter.
Cana Vineyards
, Middleburg – Kids are welcome in the first floor tasting room, porch, patio, and grounds. (A separate area is designated "adults only.")
Chrysalis Vineyards
, Middleburg – Age 21 and over only on the second floor and deck areas.
Fabbioli Cellars
, Leesburg – Kids allowed in the barrel room and second level. No one under 21 permitted on the third level and on the sail patio.
Paradise Springs
, Clifton – The winery's back patio deck is reserved for adults only.
Stone Tower Winery
, Leesburg – The Harvest Barn tasting room is family and pet friendly. The Tower View Tasting Room next door is limited to those 21 and over.
The Winery at Bull Run
, Centerville – Kids welcome in the tasting room and the two-acre back yard and adjacent patio. The one-acre front yard and patio are strictly 21 and over.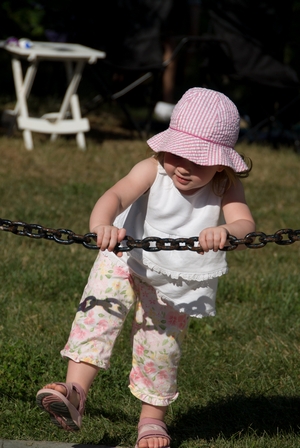 "KIDS WELCOME" WINERIES
Little ones find a warm welcome at these Virginia wineries.
Northern Virginia
612 Vineyards
, Berryville - Kids here get a playground and play area of their very own.
Aspen Dale Winery
, Delaplane - Families are welcome to bring outdoor games, like frisbees, footballs and cornhole. Kids also love the farm animals--horses (including 3 minis), goats and chickens.
Barrel Oak Winery
, Delaplane - Owner Brian Roeder tells us, "We have play activities and piles of dirt for the kids. Also, a scavenger hunt and all kids get free juice boxes."
Desert Rose Ranch & Winery
, Hume - A special area set aside in the tasting room called the "Kiddie Korner" has some items to keep kids entertained.
Hartwood Winery
, Fredericksburg – Kids are free to roam at this friendly winery near Fredericksburg.
Miracle Valley Vineyard
, Delaplane - There's plenty of room for kids to run outside, and annual events like the Harvest Party and Halloween Party always include something special for them.
Morais Vineyards
, Bealeton – Play areas and picnic tables make it easy to visit with kids.
Potomac Point Winery
, Stafford – Kids can play with books and toys in the "Little Buds Room" next to the tasting room, and board games are available for family play in the D'vine Lounge.
Three Fox Vineyards
, Delaplane - Kids are welcomed with lollipops and all the outside space they can handle, including a meadow along the banks of Crooked Run. Kid-friendly events include an annual Easter Egg Roll, Kite Flight and Rubber Duck Race.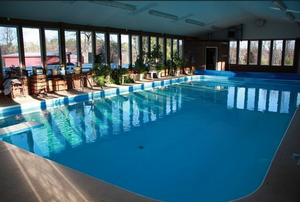 Central Virginia
Adventure Farm
, Earlysville – Bring your kids, and your dogs, too.
DeVault Family Vineyards
, Concord – DeVault is as much park as winery, with an indoor swimming pool, tennis, volleyball and basketball courts.
DuCard Vineyards
, Etlan - Family-friendly with kids' games available.
Grayhaven Winery
, Gum Spring - Grayhaven has a playground, nature trail, horses, dogs, and wide open spaces - there's plenty to see and do.
Hickory Hill Vineyard
, Moneta - Toys and simple seasonal activities will help kids pass the time while mom and dad taste. And – score! – the winery is right next to Smith Mountain Lake, so naturally flip flops and bathing suit coverups are acceptable attire.
Keswick Vineyards
, Keswick – Kids and dogs, dogs and kids. Bring both to friendly Keswick, which has a fenced, off-leash dog park for dogs to run around and play.
Lazy Days Winery
, Amherst – Kids are always welcome, and the winery hosts a popular Summer Solstice Festival every year, with lots of activities for kids.
Peaks of Otter Winery
, Bedford - Co-located with Johnson's Orchards, Peaks of Otter is naturally kid friendly, with farm animals, fruit trees and grapevines, picnic tables and ponds. Peaks of Otter even hosts field trips for kids in the spring and fall.
Southern Virginia

Rosemont of Virginia Winery
, LaCrosse - Families visiting nearby
Lake Gaston
will be happy to know they can bring their kids along when they carve out a few hours for a different sort of recreational immersion.
Whitebarrel Winery
, Christiansburg - Whitebarrel says they are "completely kid friendly. We even bring out tho kiddie pool and corn hole. Kids games too."
Chesapeake Bay Region
Caret Cellars
, Caret (near Tappahannock) - Bring the kids. Bring the dogs.
The Hague Winery
, Hague - Plenty of space for the kids to run at this pretty spot - just keep 'em out of the corn. Owner Steve Madey says pets are also welcome, except for snakes and elephants.
Are we missing anybody?
Let us know!