It's Better in the Burg - that's the catchphrase in Harrisonburg, VA, aka "Rocktown", in the heart of the Shenandoah Valley. Downtown Harrisonburg was designated the first Culinary District in Virginia in 2014 and earlier earned the first ever Arts & Cultural District designation in Virginia.

Straddling Interstate 81, midway between Interstates 66 and 64, the Burg is home to James Madison University and Eastern Mennonite University. East of I-81 you'll find Massanutten Ski Resort, a full service resort and spa.

No hard evidence on the "Rocktown" nomenclature: either named for the Marquis of Rockingham, or maybe for the limestone base of the surrounding area. The name Harrisonburg, however, traces back to Thomas Harrison, founding father of Harrisonburg. Thomas arrived in 1737 and the city was formally incorporated in 1916. Wouldn't want to rush into this too hastily…

DAY ONE

Before checking in to a hotel, stop for lunch at Clementine Cafe for a tasty selection of salads, sandwiches and burgers.

You'll find the usual national chain hotels at all price levels off the interstate, but why not discover a local inn downtown and be immersed in Harrisonburg's unique vibe?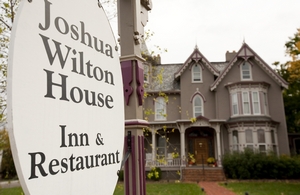 The Joshua Wilton House is in the historic district of Harrisonburg. The charming restored Victorian mansion has an array of rooms featuring a faux-marble wood burning fireplace, tasteful floral wallpaper and Victorian or Queen Anne furnishings. The restaurant on the ground level is a must-dine location for later in the weekend.

Also centrally located, the Stonewall Jackson Inn Bed & Breakfast should not be confused with the Stonewall Jackson Hotel and Conference Center in nearby Staunton. Designated an "Historic Attraction," the home (built circa 1885) was designed by two architects from Boston who adapted traditional Queen Anne architecture to a stone-and-shingled New England cottage style. There is an inviting grand parlor that provides a great area to relax and unwind before heading off to the afternoon's adventures.

Breathe in the clean mountain air while strolling in the Edith J. Carrier Arboretum and Botanical Gardens at James Madison University. (Do you geek out over Arboretums? Check out "55 Arboretums Everyone Should Put on their Bucket List" by Sproutabl.) Whether or not you've got marriage in mind, the Arboretum - "Best Place to Propose Marriage," "Best Place for Outdoor Weddings" - offers a delightful forested green space that highlights Virginia's most attractive native plants. See everything from butterfly weed to spider lilies to jack-o-lantern mushrooms and much more. Check their website for a gallery of photos specific to the season to see what will be in bloom.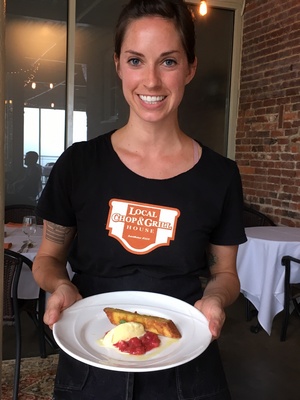 Back at the inn, change for dinner (or not) and walk over to the Local Chop & Grill House, admiring the sights of Harrisonburg's historic district along the way. Chef Jakob Napotnik grew up 30 minutes away in Elkton and knows all the local farmers. While he says it would sometimes be easier and cheaper to buy his ingredients from commercial suppliers, it's not in his DNA. Fresh and local is key to the cuisine offered here.

Since it's Friday night, after dinner check out The Golden Pony or Jimmy Madison's Southern Kitchen and Whiskey Bar for some lively music and luscious libations.

DAY TWO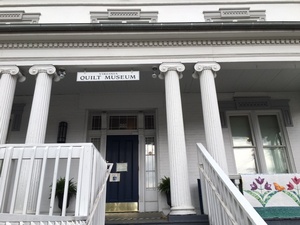 On Saturday morning, on the way to the visitor center, stop in at the Virginia Quilt Museum. The three-floor exhibit space presents quilts ranging from heirloom to modern from the museum's own collection as well at traveling exhibits.

The Hardesty-Higgins House Visitor Center is the place to pick up information on the 40 block-downtown historic district. Visit the Rocktown Gift Shoppe, the Valley Turnpike Museum, and the Harrisonburg-Rockingham Civil War Orientation Center, all at this one location.

Lunch in the historic district offers a wealth of choices. You'll find wood-fired pizza at Bella Luna, exotic asian cuisine at Beyond, and authentic Latino dishes at Cuban Burger, with a menu highlighting - in addition to a multitude of burgers - frijoles, papas fritas, and both tostones and maduros. These three spots are within a stone's throw of each other on West Water Street.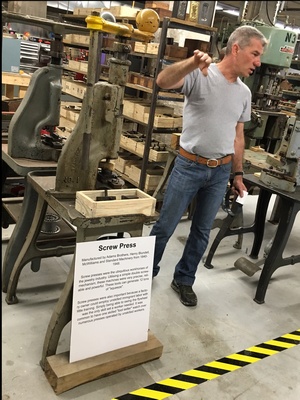 As you continue your stroll downtown, plan to see Hugo Kohl. His artisanal shop recreates period jewelry using authentic hubs - the hand-engraved molds used by bench jewelry makers in the heyday of filigree, signet rings, medallions and such – salvaged from a demolition site in New England. Hugo says that when he decided to make jewelry in a small town, he knew he needed something a little bigger, more ambitious, and completely authentic. Priced from affordable to totally luxurious, these are hand-crafted items in the truest sense.

Julie Walton Haushalter and her family own White Oak Lavender Farm just east of I81. Take time to visit the goats, miniature horses, sheep, and other farm animals before wandering inside. Here, lavender infuses honey, coffee, even blueberry jam. Lovely lavender-scented soaps, lotions, creams, and aromatherapy products are all on offer.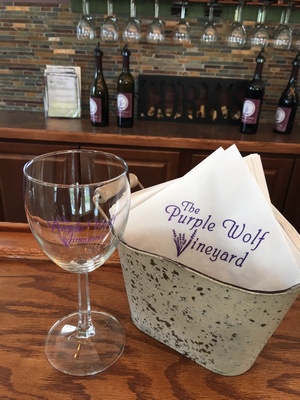 Purple Wolf Vineyard is part of White Oak. WOLF = White Oak Lavendar Farm, of course. Wines include Cabernet Franc, Viognier, and more from the Shenandoah Valley appellation vinted by the winemaker from Cave Ridge Winery (see weekend add-ons below). A selection of the wines are infused with lavender after fermentation, just prior to bottling.

New on the scene is Marceline Vineyards. Their first vintage was bottled in spring 2017. The family-owned winery offers six types of wine and hand-crafted natural treats.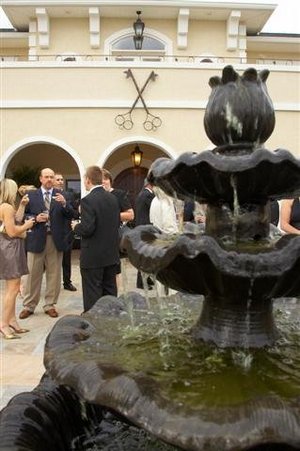 Cross Keys Vineyard grows ten varietals on nearly 30 acres, including Vidal Blanc, Chardonnay, Traminette, Viognier, Chambourcin, Cabernet Franc, Petit Verdot, Merlot, and Pinot Noir. Try the especially tasty port made from 100% Touriga Nacional (considered by many to be Portugal's best wine grape), aged for two years in French and American oak barrels. The winemakers say it has distinctive aromas of dark cherry and prune with a hint of sweet kumquat or orange peel on top.

Head back downtown and prepare for dinner. The Joshua Wilton House menu is not extensive, but is exactingly well-chosen. Executive chef Brian Brogan believes that green is the way to go, from animal rearing to vegetable growing. Enjoy a locally-sourced meal highlighted by seasonal produce, meat, and poultry at their peak of flavor.

For the evening's entertainment, see what's playing at the Court Square Theater or Forbes Center for the Performing Arts at JMU. Plays, films, music both classical and rock, and dance performances are frequently on the program.

DAY THREE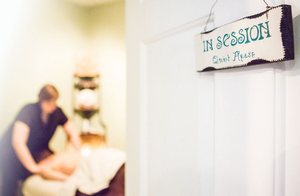 On Sunday, indulge! The Healing Touch Wellness Spa & Laser Center offers a couples' wellness experience that includes massage and more. Based on the five elements of nature – water, fire, wood, earth, and metal — the spa provides tranquility, relaxation and rejuvenation through skin care, massage, body wraps, hydrotherapy and energy work.

After treatment, stay in wellness mode with a lunch at Greens and Grain Cafe. The extensive menu of salads is complemented by vegan soups and light sandwiches.

The Cromer-Trumbo House is part of The Heritage Museum in nearby Dayton, VA. Book an appointment in advance - opening hours change frequently. Built circa 1840, and reminiscent of German architecture, the house was originally part of an extensive farmstead that dated back to 1811. View the Mary Spitzer Etter collection of Victorian and early twentieth-century household items, toys, and decorative arts.

One more winery stop completes the day: Bluestone Vineyards in Bridgewater. Winemaker Lee Hartman studied with Michael Shaps and was honored with the Virginia Governor's Cup top 12 wines of the year ranking in 2012. Lee has subsequently earned numerous gold and silver medals for Bluestone's extensive portfolio. Bluestone provides a private label Cabernet Sauvignon to the Local Chop and Grill House in Harrisonburg.

An exciting - relaxing - historical - contemporary - gourmet - casual - downtown - country-fresh weekend can be spent in Shenandoah Valley. Harrisonburg provides a wealth of experiences and now you'll know why it's "Better in the Burg!"

On-The-Way Add-Ons

Coming from the north:

Cave Ridge Vineyard in Mt Jackson, is about a half hour south of the junction of I-66 and 81 and opens at 11:00am. Sample their estate-grown wines, featuring a number of very cellar-worthy reds. The third level of the winery offers seating in a big open space with gorgeous mountain views.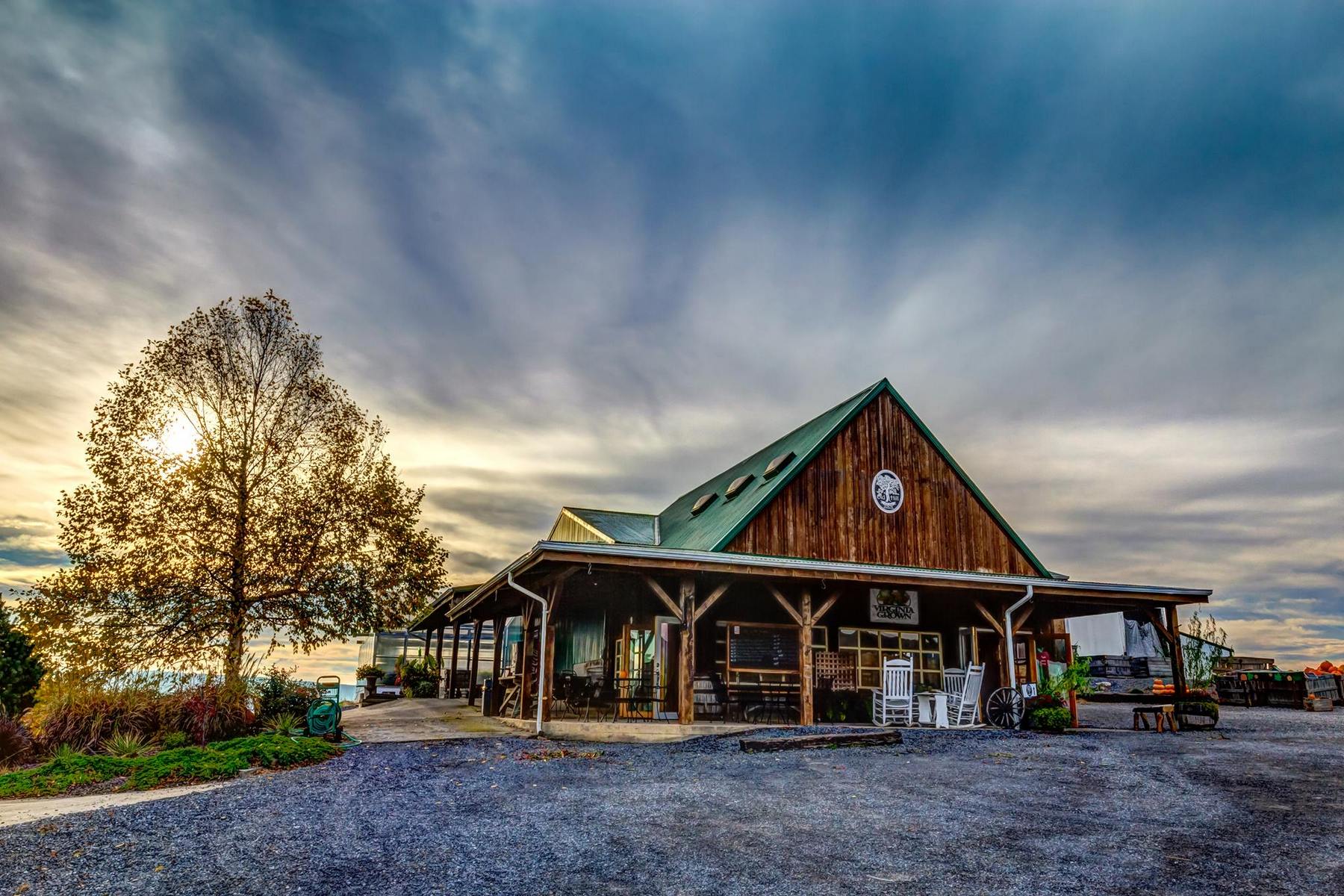 Continue south on I81 and you'll find Old Hill Cider in Timberville. Shannon and his wife Sarah Showalter are reviving an American tradition of craft ciders ranging from the sweet "sippin'" cider many are most familiar with, to the more serious, dryer wine-like cider, to Season's Finish, an ice-style dessert cider that pairs beautifully with crumbly cheeses.

Coming from the south:

Stop for a visit at Ox Eye Vineyards in Staunton and Barren Ridge Vineyards in Fishersville.

The Ox-Eye Vineyards tasting room is in the historic Wharf District of downtown Staunton and features estate grown Chardonnay, Traminette, Riesling, White Ox (a blend of Chard and Riesling), as well as the fragile Pinot Noir (also hard to find in Virginia), Cab Franc, and another unusual find: Lemberger, an Austrian grape that is typically grown in cooler climates.

Barren Ridge's tasting room is housed in an old apple barn. The fireplace, high ceilings, and warm wood beams and floors make you want to settle in for far longer than time allows. Owner John Higgs was recently elected president of the Shenandoah Valley Wine Growers Association, which he describes as one of the premier grape growing and winemaking regions in Virginia.



Addresses:

Bella Luna wood fired pizza, 80 W. Water Street, Harrisonburg

Beyond pho 50 W Water St, Harrisonburg

Clementine Cafe 153 S. Main St., Harrisonburg

Cuban Burger 70 W Water St, Harrisonburg

The Joshua Wilton House 412 S. Main St., Harrisonburg

Stonewall Jackson Inn Bed & Breakfast 547 East Market Street, Harrisonburg

Edith J. Carrier Arboretum and Botanical Gardens at JMU 780 University Blvd, MSC 3705, Harrisonburg

Local Chop & Grill House 56 W. Gay St., Harrisonburg

The Golden Pony 181 North Main Street, Downtown Harrisonburg

Jimmy Madison's Southern Kitchen and Whiskey Bar 121 South Main Street, Harrisonburg

Hardesty-Higgins House Visitor Center 212 S. Main St. Harrisonburg

Hugo Kohl Jewelry 217 S Liberty St Suite 103, Harrisonburg

White Oak Lavender Farm 2644 Cross Keys Road, Harrisonburg

Cross Keys Vineyards 6011 East Timber Ridge Road, Mt. Crawford

Marceline Vineyards 5887 Cross Keys Rd, Mt Crawford

Court Square Theater 41-f Court Square, Harrisonburg

Forbes Center for the Performing Arts at JMU 147 Warsaw Avenue, MSC 5602, Harrisonburg

The Healing Touch Wellness Spa & Laser Center 1966 Evelyn Byrd Ave, Harrisonburg

The Heritage Museum 382 High Street, P.O. Box 716, Dayton

Cave Ridge Vienyard 1476 Conicville Rd, Mt Jackson

Old Hill Cider, 17768 Honeyville Road, Timberville

Ox Eye Vineyards 44 Middlebrook Ave, Staunton

Barren Ridge Vineyards 984 Barren Ridge Rd, Fishersville

The Virginia Quilt Museum 301 S Main St, Harrisonburg

Bluestone Vineyards 4828 Spring Creek Rd, Bridgewater