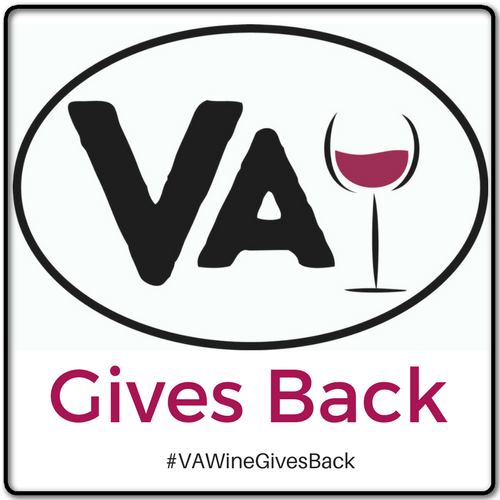 Virginia wineries and other Virginia wine supporters are promoting the sale of
2018 Virginia Wine Country calendars
to raise money for local non-profits during December.
The
Virginia Wine Gives Back
campaign, sponsored and organized by Virginia Wine in My Pocket, was inspired by
#GivingTuesday
, the post-Black Friday and CyberMonday buying frenzy, when many shift their focus to holiday and end-of-year giving.
For each online sale of the $12 Virginia Wine Country mini desk calendar, participating Virginia wineries and other participating businesses receive $5 to donate to the non-profit of their choice.
DelFosse Vineyards
near Charlottesville was the first to sign on to the campaign, choosing Nelson County SPCA's
Almost Home pet adoption center
as their recipient. (To support DelFosse's donation, use the Discount Code "DelFosse" when
ordering calendars
.)
"We're so happy to be participating in the
Virginia Wine Gives Back
campaign," says winery owner Adrienne Albers. "It's an easy and wonderful way to help support the important and needed programs in our community."
Afton Mountain Vineyard's
Elizabeth Smith also responded immediately to the idea of a charity focus for the calendars, and is now considering which non-profit will receive their donation. (To support Afton Mountain Vineyard's donation, use the Discount Code "Afton".)
Not only wineries are participating;
Trigger Agency
, which organizes wine and beer festivals and events around the state, including
Vintage Virginia
, has also joined the campaign, with their donation targeted to
Spirit of Hope
. (Discount Code "Trigger")
RECENTLY ADDED:
Pearmund Cellars, Effingham Manor and Vint Hill Craft Winery will donate to
Code of Support Foundation & Fauquier SPCA
.
- Pearmund Cellars (code: Pearmund)
- Effingham Manor & Winery (code: Effingham)
- Vint Hill Craft Winery (Vint Hill)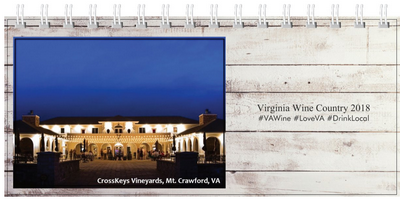 Participating wineries and other organizations participate in the
Virginia Wine Gives Back
campaign by promoting the calendar through their eNewsletters and social media channels, using a Discount Code assigned by
Virginia Wine in My Pocket
, which tracks all sales and donations. At the end of December, participating businesses will receive $5 for each calendar sale, to donate to the charity of their choice.
To participate in Virginia Wine Gives Back, contact Nancy Bauer at Virginia Wine in My Pocket at Nancy@VAWineInMyPocket.com
#VAWineGivesBack #VAWine #DrinkLocal #LoveVA
_______
Virginia Wine in My Pocket is a small business that promotes Virginia wine travel through a
wine country website
, free travel app
in iTunes
and
Google Play
, Virginia Wine Country calendar, and upcoming Virginia Wine Country Travel Journal (launching March 2018 at the
Virginia Wine Expo
in Richmond).