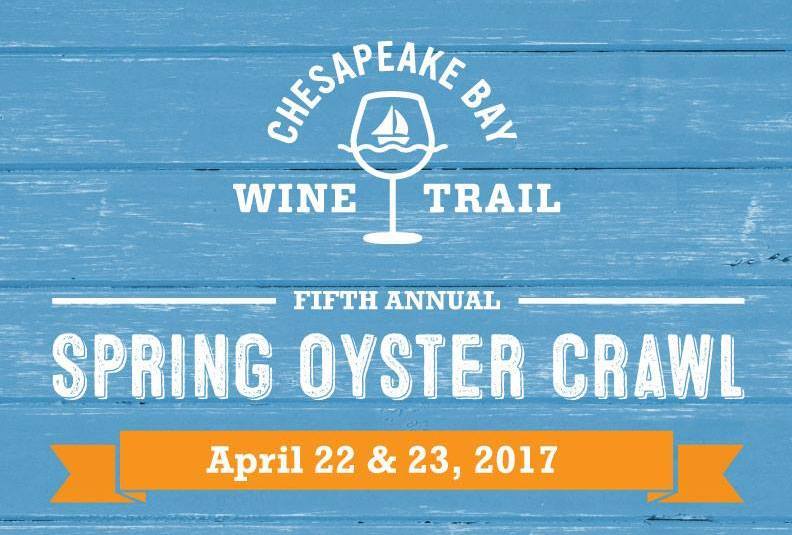 The wineries of Virginia's
Chesapeake Bay Wine Trail
will host their 5th Annual Spring Oyster Crawl on Saturday and Sunday, April 22nd and 23rd, 2017. During the Oyster Crawl, visitors can sample a variety of freshly prepared oyster dishes at participating wineries throughout the Trail.
The Trail hosts two annual Oyster Crawls, one in the spring and one in the fall. These annual events celebrate two of the region's specialties, wine and oysters. Both events take place at the various participating wineries throughout the Trail, with each winery presenting one or more oyster dishes to pair with its wines.
Virginia has received much acclaim recently for its oysters, leading to the introduction of the Virginia Oyster Trail (virginiaoystertrail.com). Most of the Trail's wineries are also agri-artisan members of the Virginia Oyster Trail.
Participating wineries in this year's Spring Oyster Crawl will be:
Caret Cellars
(Caret, VA);
The Dog and Oyster Vineyard
(Irvington, VA);
General's Ridge Vineyard
(Hague, VA);
Good Luck Cellars
(Kilmarnock, VA);
Jacey Vineyards
(Wicomico Church, VA);
Ingleside Vineyards
(Oak Grove, VA); and
Oak Crest Vineyard & Winery
(King George, VA).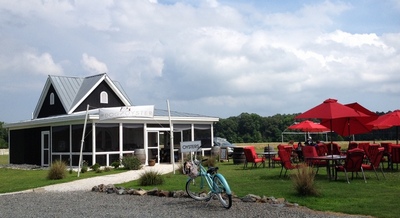 Many of the wineries will be partnering with local restaurants and/or oyster growers for this event, bringing together some of the region's top talents. Some examples of oyster dishes that will be offered at the event include Oysters on the Half Shell, Oysters Rockefeller and Grilled Oysters. The
R&B Oyster Bar from Denson's
(Colonial Beach, VA) will serve several styles of oysters on-site at Ingleside Vineyards for the event, and will also prepare several oyster dishes for General's Ridge Vineyard. Oak Crest Vineyard will welcome the
Nomini Bay Oyster Ranch
(Montross, VA) for the event.
Byrd's Seafood
(Irvington, VA) will be on-site at The Dog and Oyster Vineyard.
Over the Top Catering
(Tappahannock, VA) will work with Caret Cellars for the event. Good Luck Cellars will host
The Great Wicomico Oyster Co.
(Heathsville, VA).
Normal wine tasting fees will apply during the event, and oysters will be available for additional purchase. Hours may vary by winery. For more information and menu listings, please visit the Trail's website at www.ChesapeakeBayWineTrail.com.
About the Chesapeake Bay Wine Trail:
The Chesapeake Bay Wine Trail consists of eight wineries in Virginia's Chesapeake Bay wine region, which includes the Northern Neck and Middle Peninsula of Virginia. The region features a rich history, abundant local seafood, and wines that showcase the land's maritime terroir. Whether crisp Chardonnays, Bordeaux-style reds or fruity whites, the Trail's wineries offer a selection of wines to please any palate. The Trail was voted the #2 wine trail in Virginia in 2017 by the readers of Savor Virginia Magazine. To learn more, please visit ChesapeakeBayWineTrail.com.