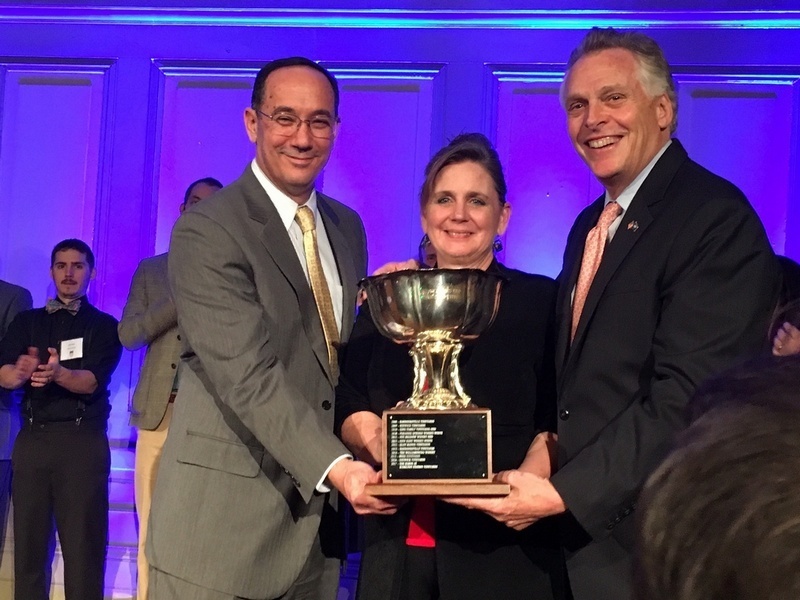 The votes are in, and the cup has a new home.

Governor Terry McAuliffe awarded the 2017 Virginia Wineries Association's (VWA) Governor's Cup to The Barns at Hamilton Station Vineyards for their 2014 Cabernet Sauvignon.

Speaking at the Governor's Cup awards ceremony last night, Governor McAuliffe said, "I'm excited to see The Barns at Hamilton Station Cabernet Sauvignon win this year's Governor's Cup. Andrew and Maryann Fialdini are seeing the results of eight years of planning and hard work come to fruition. My congratulations to them on this outstanding wine and for their success with their winery."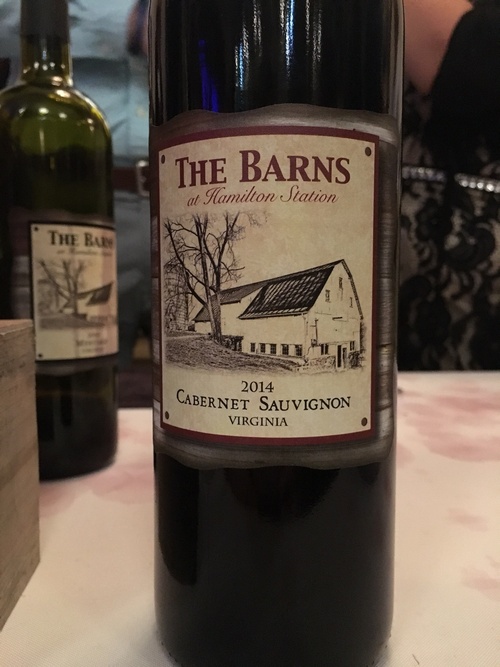 The winning Cabernet Sauvignon is a full-bodied wine with well-balanced acidity. It is aged in French and American oak and expresses notes of dark cherry and coffee. It is 100% Cabernet Sauvignon and is complemented by a soft tannic structure that is integrated with the fruit. Clove and tobacco notes add complexity and extend through the finish.

Andrew Fialdini stated, "We are honored to be among the Virginia wineries who have won the Governor's Cup in previous years. After years in government service, my wife and I were looking to start a second career where we could work the land. This experience has surpassed all our expectations. We are very proud of this Cabernet Sauvignon. The 2014 vintage was a special one and we knew we wanted to develop a wine that was 100% Cabernet Sauvignon with the fruit from this vintage."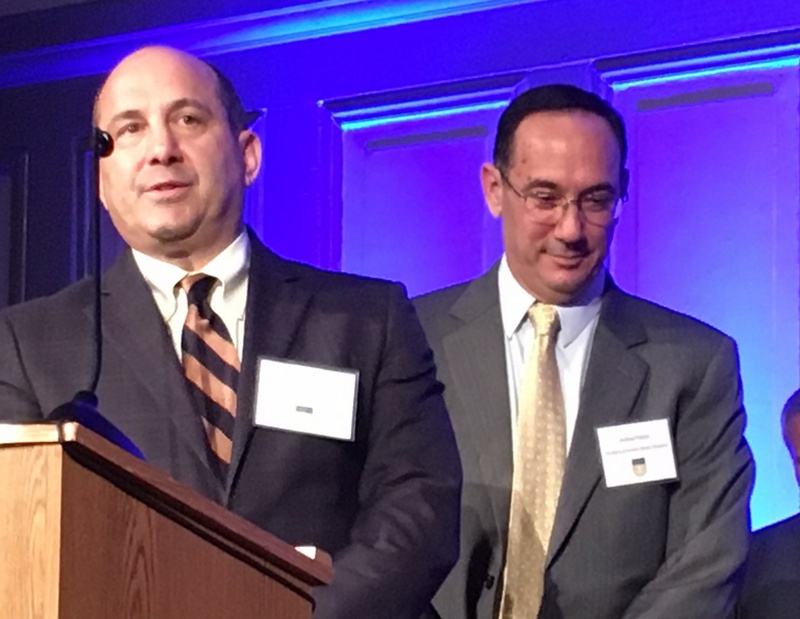 "Our team is especially proud of this wine. It is a classic Virginia Cabernet Sauvignon. Perfectly balanced, and has mature tannins that are ripe but not overly extracted; and it has nice acidity," said Michael Shaps, the winemaker for the winning wine. "The fruit comes from mostly Carter's Mountain with some additional fruit from Mount Juliet vineyards. Carter's Mountain has southwest exposure, constant breezes, great drainage and a slightly cooler climate to retain natural acidity."

The 2017 Virginia Governor's Cup Competition was conducted over four weeks of preliminary tastings, held at the Capital Wine School in Washington, D.C in January, followed by a final round in Richmond. The wine school's owner, Jay Youmans, MW, is the competition director.

The Governor's Cup award winner was selected from the 2017 Governor's Cup Case, a selection of the top 12 scoring wines chosen from 494 entries of both red and white wines, from 102 wineries. Now in its 35th year, the competition was revamped in 2012 to become one of the most stringent and thorough wine competitions in the country.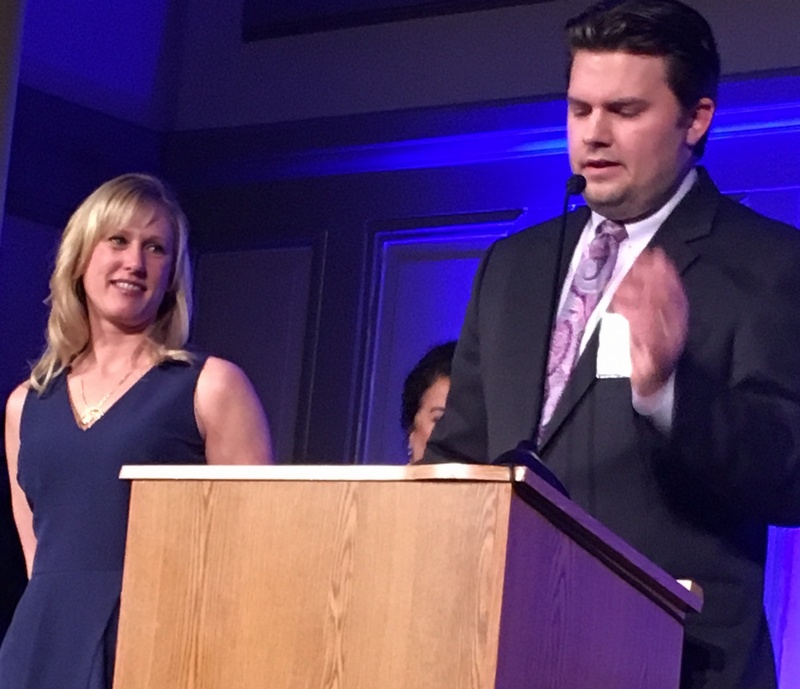 Also announced was the winner of the 2017 Wine Person of the Year, awarded to Emily Pelton, of Veritas Vineyards, for her work with the groundbreaking Virginia Winemakers' Research Exchange. Pelton had an especially celebratory night, as her Petit Verdot and Petit Manseng both made it into the Governor's Cup Case.

This year's Gordon W. Murchie Lifetime Achievement Award went to the highly esteemed David King, owner of King Family Vineyards in Crozet. King was honored for his decades of leadership in a variety of roles, including a much improved regulatory climate, on behalf of Virginia wine.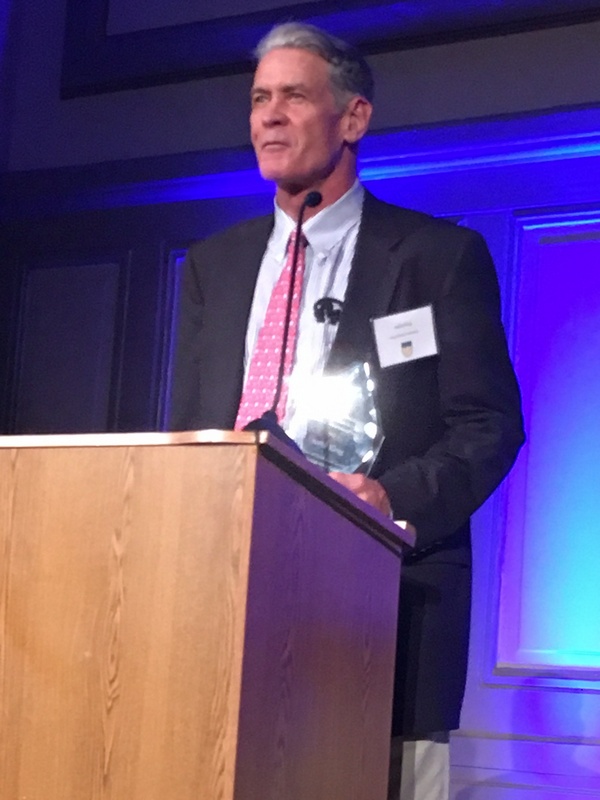 King's Petit Verdot, by long-time King Family winemaker Matthieu Finot, also earned a spot in this year's Case.


In addition to the Cup winner, 11 other wines are included in the Governor's Cup Case. The official 2017 case includes:

Barboursville Vineyards 2013 Paxxito
Breaux Vineyards 2012 Meritage
Horton Vineyards 2015 Viognier
Ingleside Vineyards, 2014 Petit Verdot
Jefferson Vineyards, 2014 Petit Verdot
King Family Vineyards, 2014 Loreley
King Family Vineyards, 2014 Petit Verdot
Michael Shaps Wineworks, 2014 Meritage
Valley Road Vineyards, 2014 Petit Verdot
Veritas Vineyard and Winery, 2014 Petit Manseng
Veritas Vineyard and Winery, 2014 Petit Verdot Paul Shaffer 6th Edition
Both the Governor's Cup Competition and the resulting Governor's Cup Case boost the visibility of the state's highest-scoring wines through various programs and exposure to top industry critics and tastemakers. The esteemed panel of judges had the difficult task of ranking each wine after blind tasting based on a unified scoring system.
Unique to this year's competition, five 2014 Virginia Petit Verdots were among the top scoring wines. This will excite Virginia Petit Verdot fans who have been cheering for this grape's growth in Virginia. Also among the top scoring wines this year were 3 dessert wines, two made from Petit Manseng. A Virginia Viognier, two Bordeaux style blends and the winning Cabernet Sauvignon round out the 2017 Governor's Cup Case.

The Governor's Cup competition is a result of a partnership among the gubernatorial-appointed Virginia Wine Board (VWB), the Virginia Vineyards Association (VVA), and the VWA, which owns and manages the competition. Any wine made from 100% Virginia fruit was eligible for the competition. All entries included an affidavit with a certification of 100% Virginia fruit and vineyard particulars, including grower names and location, as well as information on alcohol, acidity or basicity (pH), and residual sugar.

Wine included in the Governor's Cup Case will be used by the Virginia Wine Board Marketing Office for marketing purposes in Virginia, across the country, and around the world. A number of cases will be shipped to select wine media, promoting Virginia wines to a larger national and international audience. The award-winning wines will be used for education purposes at Virginia winemaker roundtable discussions to improve overall quality of Virginia wines. Governor's Cup Case wines will also be used by Governor McAuliffe on select domestic and international marketing missions and other events designed to promote Virginia wine and winery tourism.

For complete information and a list of past years' winners, go to VirginiaWine.org.

The rapid growth of Virginia's vibrant wine industry has made it one of the fastest growing agricultural sectors in the state. Today, there are over 280 wineries in Virginia, and 330 vineyards that cultivate over 3,800 acres of grapes. A recent economic impact study revealed that Virginia's wine industry contributes $1.37 billion to Virginia's economy and provides for 8,218 jobs in the Commonwealth. Virginia wineries attract over 2.2 million visitors annually helping build jobs in Virginia's rural areas.


Read more about the Governor's Cup and other winners here
.
Congratulations to all wineries entering this year's competition, and watch for our new
Best of Virginia Wine Tour itinerary,
featuring a weekend visiting all of the Governor's Case wineries!