Five cool things you can do with the free Virginia Wine in My Pocket app and mobile site! (Please share!)
It's been a great year for Virginia Wine County fans, with more wineries to choose from, more wine styles to sample, and ever-improving wine quality.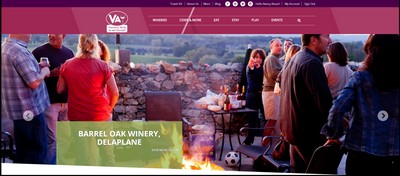 Virginia Wine in My Pocket has also had a great year, with relaunches of both our app and our website that make it even easier for Virginia wine fans to plan, visit and track their journeys.
- The mobile app relaunched as a FREE download
- The website relaunched with a mobile-friendly look and new content
- And the website and app are now in sync, so your private notes, public reviews, and checklists entered into one are accessible in both!
---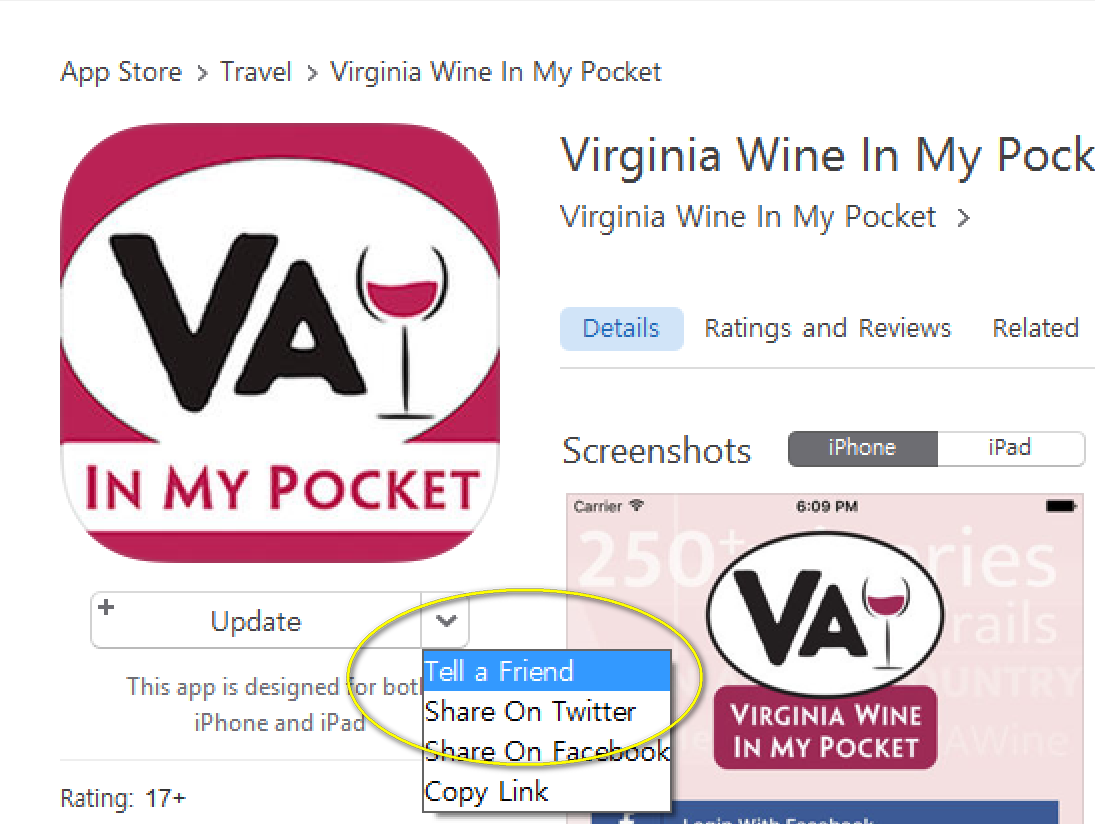 Download the app now
Download in iTunes, or use the iTunes menu to Tell a Friend
---
Here's a quick look at the best features.


1. Find Every Virginia Winery
Find information about every open-to-the-public winery, including operating hours and GPS mapping/What's Nearby, plus multiple photos (for Featured venues). Cideries and Meaderies coming soon!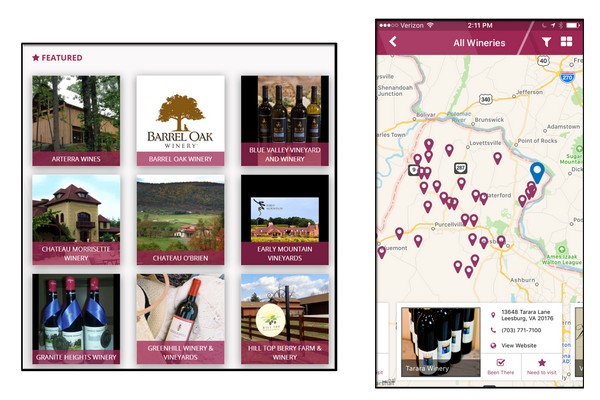 2. Filters
Use the Filter drop-down menu to help you plan your visits. Like Pets? Prefer no Pets? Kids? No Kids? Choose what you prefer, then choose a Region to narrow your search even further! Or, show it on a Map!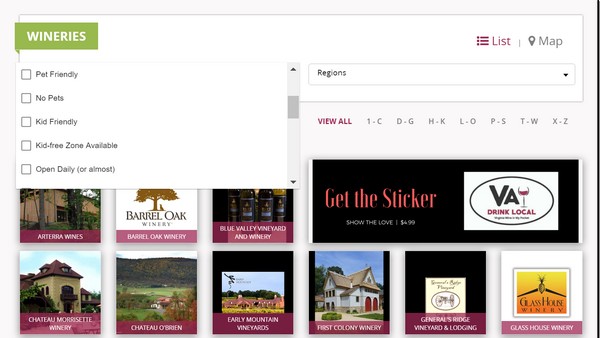 3. Create an account (it's free!)
Your account works in both the app and the website. You can…
- Enter your tasting notes or anything else you'd like to remember about every winery you visit (or cidery, or inn, or anything else!)
- Keep track of your Winery visits with the Been There! feature.
- Build a bucket list of all those great wineries you keep hearing about!

4. Winery Events – Find them here! (FYI, there is no cost to promote any event that promotes Virginia wine, so if you have one, post it!)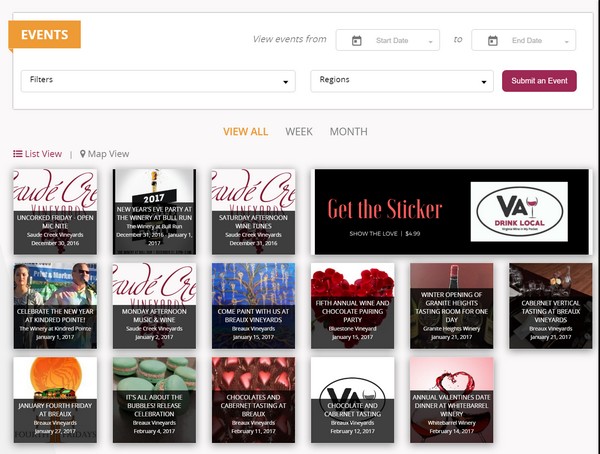 5. Virginia Wine Country Travel – the new Travel section includes a growing bounty of trip-planning recommendations. Three-Day Itineraries, Mini-Guides, Wine & Food Tours and more. Check back often!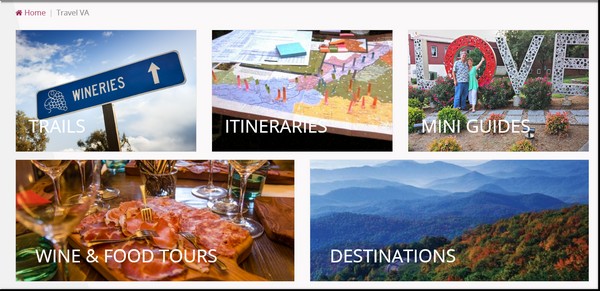 There's lots more to Virginia Wine in My Pocket: an eNews and a Blog to let you know what's new, a Shop with Virginia goodies, and a Resources section with Virginia wine blogs and articles.

Thanks for being part of Virginia Wine Country!

Cheers!