Enter to win one of TEN packages!

TWO TICKETS TO ANY WINE ED CLASS AT LITTLE WASHINGTON WINERY'S "FOODIE-U" WINE SCHOOL
(Value $80 per package)

Contest opens Wednesday, April 7!
Drawing date: Wednesday, April 14 after 6PM

PRIZE DETAILS

Pick a Class, bring your BFF and come play at Foodie-U Wine School!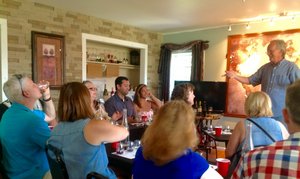 Little Washington Winery hosts 15 different Wine Ed classes especially designed for food and wine enthusiasts!
Classes happen every weekend. Each class is a 1-2 hour exploration of a specific wine & food topic. They're fun. They're unpretentious.
They're "straight talk in plain English" all about pairing, exploring and enjoying food and wine.

Class Choices Include: Wine Bootcamp, 80 Minutes Around the World Geography class, Cheeseology, Triple Threat (chocolate, cheese & wine), 15 Rules of Perfect Food & Wine Pairings, How to Pair Dessert & Wine, Guess the $100 Bordeaux, South African Wines, South American Wines, Blending Lab, Virginia vs The World, Spain's Hidden Playground, Best Lessons Jamm Session, Choco-Vino Challenge, Hello Wine Cocktails, Vintners Table Learning Lunch.


** All Giveaway winners also get a signed copy of the Virginia Wine Travel Journal **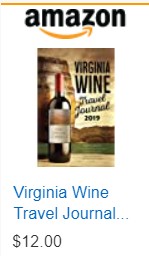 WINERY DETAILS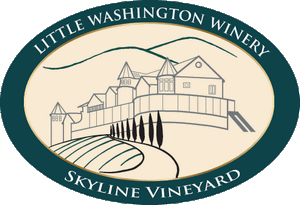 Little Washington Winery is located right in the sweet spot of Virginia Wine Country high on the sunrise side of the Blue Ridge mountains in Little Washington Virginia, 60 miles west of Washington DC.

MORE INFO ABOUT CLASSES

Contact Donna@littlewashingtonwinery.com for your passcode then register for your favorite class online in advance @ https://www.littlewashingtonwinery.com/wineschool


HOW TO ENTER

Click here, then enter your email address where it says E-Newsletter. (Note: We send eNews out every few months; you can unsubscribe any time.)

You may enter once a day. (Anyone entering more than once a day will be disqualified.)


FINE PRINT

One winner will be chosen at random.
Winner must be a member of the Virginia Wine Love Facebook Group.
(Join here: https://www.facebook.com/groups/206245544030181)
No purchase necessary.
Entrants must be 21 or over.
Void outside the continental US.
Entrants' email addresses will only be shared with the sponsoring winery.
Winner will be notified via email and winner's name will be published on the Virginia Wine Love Facebook Group.