This article also appears in Dine, Wine and Stein magazine.
Rosé has been a rocket since 2018, when sales in the US shot up an amazing 40%. And why not rosé all day? This versatile wine is light, pretty, reasonably priced, and it goes with almost any food.
And, it's pink—the perfect mom wine.
While rosé can be made from any grape, it's typically made from Old World grapes like pinot noir, grenache and syrah—grapes that are in short supply in Virginia. So winemakers here are doing what they've always done: they innovate.
Here are 14 rosés that are as unique as Mom.
Note: wineries are currently closed for on-site consumption, but nearly all are still selling wine--many with great discounts due to the extreme slow-down from the novel coronavirus. Check the websites to see who's shipping, who's delivering, and who has wine available for pick-up.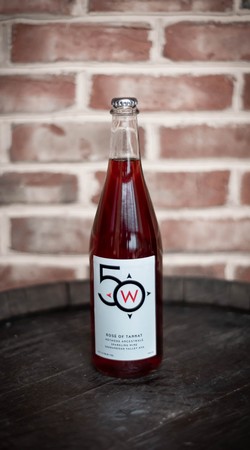 50 West Vineyards
--
Rosé of Tannat Pét-Nat
100% Tannat
Similar to the sparkling wine you're used to, but way different, think of pét-nat as the raised-by-wolves boyfriend your daughter brought home in 9th grade: rough around the edges but oddly engaging. Sparse bubbles; strawberry, watermelon, raspberry; drink now.
$31.50
Barboursville Vineyards
—
Allegrante Rosé
Petit Syrah 84%, Nebbiolo 16%
A beautiful rose for lighter foods like broiled haddock or pan fried pork chops, this unique blend incorporates one of the only petit syrahs grown in Virginia. has gained a strong following for its dry, elegant style. A lovely wine, priced well.
$20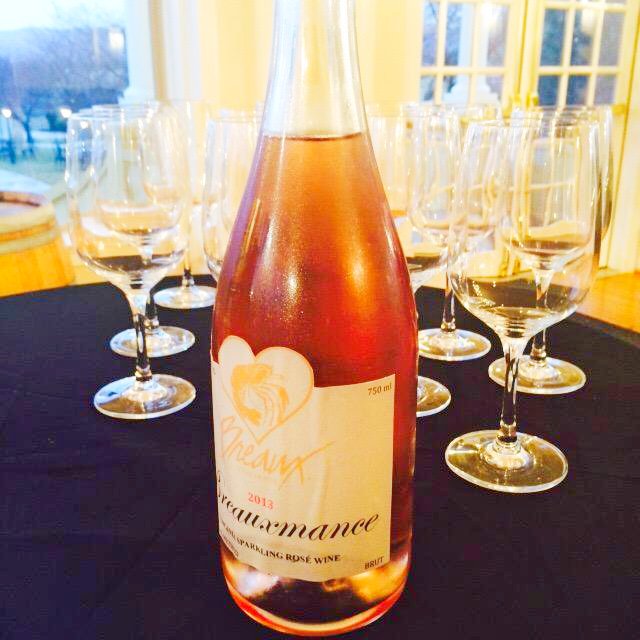 Breaux Vineyards
--
Breauxmance
Vidal blanc and Merlot
This fun sparkling wine is popular at Valentine's Day, but after home schooling the kids for two months, moms deserve all the lovely bubbles they can get. More white wine than red, with flavors of green apple and pear.
$32
Casanel Vineyards
—
Red Spark sparkling rosé
100% Norton
This highly unusual methode Champenoise sparkler is one of the very few you'll see crafted from Norton—Virginia's native grape.
$48
Good Luck Cellars
--
Rip Rap Rosé
80% Chambourcin, 20% Chardonel
Deeper pink than most rosés, like a Tavel from the southern Rhone, this wine uses the Chardonel grape to smooth out the blend, which tastes of cherries and kiwis and pepper. Good Luck Cellars is on Virginia's Northern Neck, by the Chesapeake Bay.
$21
Horton Vineyards
Nebbiolo Rosé
--Zero sugar and a crisp, acidic finish make this a great match for rich, creamy seafood dishes.
$25
Pinotage Rosé
--This rare-for-Virginia South African grape was first brought to the state by Horton Vineyards founder Dennis Horton. Classic rhubarb and strawberry flavors and firm acids make this a nice match for steak-loving moms.
$25
Stonecastle Blush
—This blend of white grapes and Touriga is for the mom who prefers her wines a little sweeter. Pair this with a nice cheese and charcuterie platter.
$14
Pearmund Cellars
—
Cameo Rosé
Chambourcin, Merlot, Petit Manseng
Perfect gift wine for the influential mom in your life. Pearmund's Cameo Program is a series of 12 rosé wines, each named and labeled for an influential Virginia woman from history, ranging from Martha Washington to Shenandoah Vineyards' founder, Emma Randel.
$26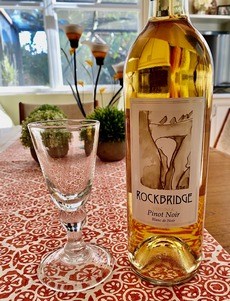 Rockbridge Vineyards
—
Pinot Noir Blanc de Noir
100% Pinot Noir
Light, crisp, tart, fun. And an excellent price.
$16
Rosemont Vineyards & Winery
—
Sparkling Rosè
100% Chambourcin
A limited amount of this fun brut (very dry) unfiltered sparkling is produced by winemaker Justin Rose. Very food friendly—think baked ham and potato salad--with notes of strawberry and cranberry.
$25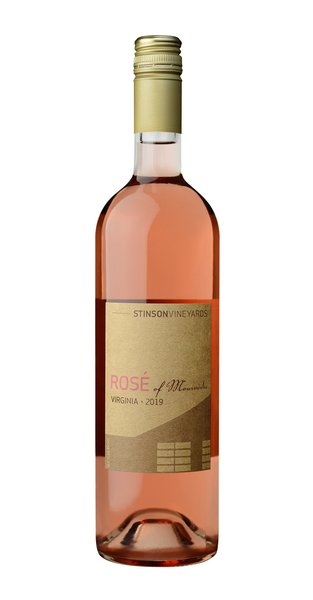 Stinson Vineyards
--
Rosé of Tannat and Rosé of Mourvedre
Tannat and Mourvedre
Tannat is an up-and-coming grape in Virginia, and this rosé is far from the bold, smoky red you'll find in the bottle—it's delicate, fruity, and rich with vibrant acidity. Rachel Stinson's Rosé of Mourvedre is crisp and refreshing in the style of southern France, with flavors of strawberry, watermelon and a wisp of smoke.
Both $21
Zephaniah Vineyards
—
Intentional Rosé
81% Cabernet Franc, 8% Petit Manseng, 8% Vermentino, 3% Muscat Ottonel
The word Intentional in this wine's title means that, while some rosé wines are crafted almost after-the-fact--for example, when a red grape's juice doesn't reach the desired depth of flavor because of growing conditions, like many of Virginia's rosés from the ultra-rainy 2018 vintage—the grapes in this wine were grown and harvested specifically to become rosé.
$24
Nancy Bauer is the author of the book Virginia Wine Travel Journal, founder of the Virginia Wine in My Pocket website and travel app, and runs a fast-growing Facebook Group that connects Virginia wine drinkers with Virginia wine makers. She writes about Virginia wine travel for Washingtonian magazine and other regional and local publications.