In honor of Horton Vineyards' recent win of the 2019 Virginia Governor's Cup, this article is being published in advance of its appearance in the 2019 Virginia Wine Travel Journal by Nancy Bauer, which will be available late March 2019.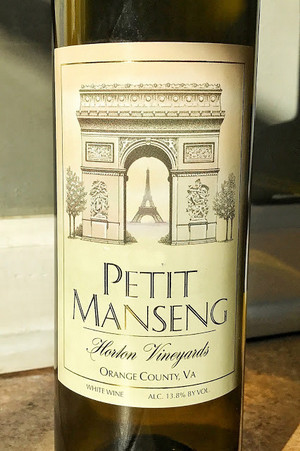 In 2018, Virginia wine lost an icon. Dennis Horton, co-owner of
Horton Vineyards
and self-taught winemaker and grower who introduced more than 10 grape varieties to the state, passed away at 72.
Dave McIntyre summed it up best in his 2018
Washington Post
column
.

Virginia's wine community is celebrating the life and achievements of one of its giants, Dennis Horton, the maverick vintner who defied conventional wisdom by planting grapes few people had heard of, and in so doing convinced many skeptical oenophiles that Virginia could make great wine.
McIntyre's article goes on to list some of the varieties Horton planted at his eponymous winery, the state's 40th, including viognier, syrah, touriga, marsanne, roussanne, nebbiolo, tannat, pinotage, and rkatsiteli.
Given Dennis' larger-than-life reputation, it's no surprise that the Horton home was a little different than most. We asked Shannon Horton, Dennis' only child, to share some of her memories of her parents, and the life that they led.
---
What role did each of you play in the founding and growth of Horton Vineyards?
My mother Sharon's role was and still is quite significant, because she works and maintains the vineyards. Dad always said without her the winery would not exist. Many winemakers came and moved on to other endeavors, but they always said that Mom brought in the best fruit possible. She comes from a farming background and is in the field every day.
How was life at the Horton house different from other people's lives?
Do everything with all your energy and work hard, ask questions and do your research. My father built a log cabin over four weekends after studying the Foxfire books. He constructed a smokehouse and salt box so he could made his own summer sausage and bacon.

We hear a lot about Dennis' curiosity, quips, and constant motion. What didn't people know about him?
That it wasn't an act or how he handled work; it was who he was. He really never stopped. He was constantly thinking and coming up with different ways to approach the next obstacle or laying out his next big adventure. He didn't have down time. If he or Mom traveled it was for a reason, such as going to California to talk to other winemakers, or to the Finger Lakes to research winemaking in the Northeast. To him, none of it was work. He always said that once he started working for himself, he never worked another day in his life. His last day at his vineyard was the Saturday before he passed.
What did your family do for fun?
Work at the winery. Learning, exploring and working was our family time. The best family moments were after work and dinner, sitting in the front yard and watching the sun set behind the Blue Ridge mountains. Talking, sharing stories or in the past couple of years working on a puzzle.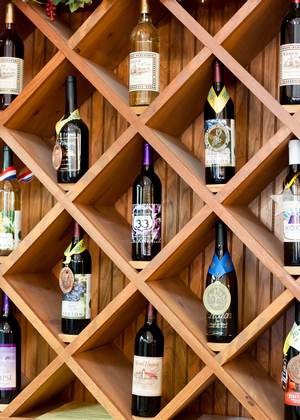 When did you begin to know that Horton Vineyards was a "big deal" – that it and the Horton family would become revered for rapidly expanding the grape varieties that Virginia would become known for?
I think that in 1994 Dad knew that he had proven himself in many different ways, when his 1993 vintages and wines began to win international awards and put the Virginia wine industry on the world map. After those years people began to call, not only reporters but other winemakers and viticulturists, to find out how he had planted viognier and what else he had up his sleeve.
What are some of the highlights of his career in the wine industry?
For me as second generation, it's the ability to pick up a book in a bookstore or go to the Smithsonian and see my father's name in print. That the book that got him started on this adventure in winemaking, The Oxford Companion to Wine, now talks about him. Jancis Robinson's Wine Grapes: A Complete Guide mentions him under different grape varietals.
What do you miss about him?
His stories. He was a great story teller and he had many entertaining ones. The way he could recount an adventure was mesmerizing. I wish I had recorded more of them.
How will the Horton Vineyards legacy live on?
Plans for the future are to keep making the very best wine possible. My father looked to the vineyard to change the face of the wine industry. I look for change in the wines that we make from the same varietals.
This year we released a Pinotage Rosé which looks to be the second in the United States, but it is also partially barrel fermented, which is rare for a rosé. Our Sparkling Viognier no longer has dosage which gives the flavor profile more acidity and "bone" dryness. The next release of our Petit Manseng has no residual sugar, which is a different profile of the grape then we had showcased before.
The heart of Dennis's pioneering spirit is in all the work that we do.